Leadership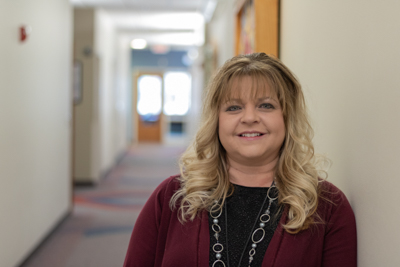 Karrie Knapp
Director
Karrie Knapp is the Director of First Person Care Consultants. She has special experience working with persons with intellectual disabilities, developmental disabilities, and chronic mental health diagnoses. She began her career working for the Centers for Independence (CFI) as a case manager, eventually supervising a staff of 40 consultants providing long-term care services to more than 900 members of the My Choice Family Care program. She holds an MA degree in Clinical Psychology from Cardinal Stritch University and obtained her License in Professional Counseling in 2011. She became a Lead Supervisor in 2009 and was named Director of Case Management in 2012. 
Karrie is excited about leading First Person Care Consultants and working with IRIS participants because she is an enthusiastic advocate for self-direction and empowering people to make their own life choices. Since 2003, She has been working to help people reach their personal goals and achieve their dreams.
When she isn't working, Karrie enjoys camping and vacationing with her husband and children.
She can be reached at 414-312-2654 or karrie.knapp@firstperson.org.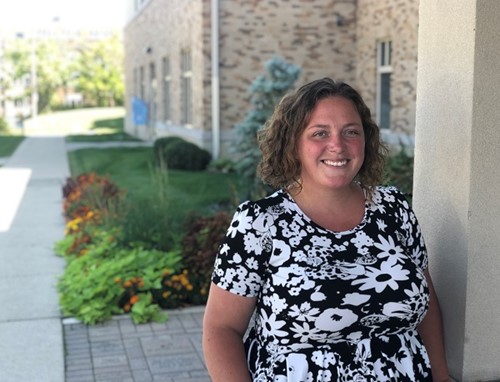 Kelsey Mowery
Quality Supervisor
Kelsey Mowery is a quality supervisor at First Person Care Consultants. She has experience working with people of all ages in group homes. She also has experience helping young adults with disabilities engage in the community through improving vocational and social skills.
Kelsey has served First Person as a master IRIS Consultant and then as a training coordinator to help new consultants learn how to provide the best possible to service to clients. Her work in these roles led to her becoming the supervisor of the First Person Quality Team, where she leads initiatives to improve the quality of services being provided to clients served through our ICA.
Kelsey earned her bachelors degree in criminal justice from Aurora University and previously worked as a community integration specialist for the Kenosha Achievement Center.
In her spare time, Kelsey enjoys spending time with her family, watching her children participate in extracurricular activities, reading, and traveling.
She can be reached at 414-207-7026 or via email at kelsey.mowery@firstperson.org.
Kim Sollman
Regional Supervisor
Kimberly Sollman is our Regional Supervisor and started at First Person as an  IRIS Consultant.. As a First Person Care Consultants team member, she shares the same values of providing resources and quality care to the people she works with.
Kim holds a bachelor's degree in Human Service Management and is continuing her education to obtain a master's degree in Social Work.
In her spare time, Kim enjoys spending time with her family, traveling, and DIY projects.
Kim can be reached at 414-242-8555 or via email at kimberly.sollman@firstperson.org.